Waste no more time to arguing about what a man should be.
Pleasure Shopping in Bali Luxury Fashion House
23 Hanoman Rd., Ubud - Bali
She is focused on keeping her mind fed, body right, cash flowing and high spirit.
We are nominated as BEST DESIGNER 2019
by The Yak Magazine
womenswear
dresses . top . skirt . pants . scraf . robe . shirt . tshirt . swimwear . lingerie
jewelry
earrings . necklace . bracelet . ring
menswear
shirt . tshirt . pants
exclusive shopping
exclusive shopping & afternoon tea
by appointment
b2b
order in minimum qty for 60% off offers
wholesale
order minimum qty for 80% off offers
From BASRI we are aware of the importance of the contributions that many organizations make to help build a better world. With their great effort, they have been able to get a lot during the past few years. For this reason, we consider our charitable actions as one of the most important aspects of our activity.
As a measure to contribute a little bit, we are donating 2-5% of our profits of four main causes that are health, child poverty and the protection of the environment and education. The benefits from each of our collections will go to a different organization. Therefore, every time someone buys a BASRI they will be contributing to a good cause.
We hope this information will be helpful for all our clients. In any case, if you need additional information do not hesitate to contact us through ask@basri.life.
Our Active Charity Partner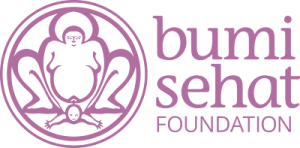 Words from our beloved Clients & Customers
Very beautiful shop and very nice person who work here.
Beautiful clothes & fabrics. Great quality.
Love the style, the shop assistants are super kind and helpful. The shop interior is awesome as well.
Beautiful store and great service.
Thank you so much - Such stunning pieces
Lovely quality fabric and design. Pleasant + helpful service.
Beautiful Basri and nice shop.
Great shop. Amazing clothes.
Excellent/Love your models.
Beautiful store with beautiful things!
The dress is beautiful. I hope to model for your brand in the near future. Thank you.
Yuweni was amazing! Very sweet, patient & helpful.
Very lovely shop. Ari was very friendly. Xx
Happy to support local artists. Makes my feel so feminine.
Beautiful shop with beautiful girls who work there.
Radmila Shakurova
Russia - Bali
I love your shop. Thank you for make woman beautiful.
Very nice atmosphere in the shop and the owner is really friendly. I bought a perfect dress for my pregnancy 🙂
I love your fabric and clothes. You feel like an angel.
Thank you for these beautiful clothes!
Amazing design & quality. Love it!!!
Swimwear is so beautiful! The lady who served me was lovely, very helpful and sweet!
Beautiful clothes and Ari is so nice 🙂
Great service, lovely homeware.
Love your brand, especially the swimwear. Keep up the great work!! Xx, Charly.
Jonientz Konstanze
Germany
Very soft fabric and really elegant .
It's a true treasure to be adorned by garments created with such heart. Inspired by the soul of Bali.
Charlotte Bocly
USA / London
Amazing shop! and lovely people + staff / service. Would happily buy everything.
Love the brand. Love the material and especially the owner 🙂
Great product and service. A+++
Beautiful store! Great linen shirts.
Marie Joelle Larocgue
Canada
Beautiful people and products.
Very good for men. I love it!!
I love 50:50 silk & rayon.
Don't miss Basri! Fantastic! Casual, elegant & perfect drape. Kadek is a gem and helps find the absolute best look!
Free International Shipping $500 USD++
30-Day Returns (Exc. Final Sale)